Hi all,
First, I'd like to give a warm welcome to all our new scout families. Welcome to the Pack guys and get ready for a wild ride! There's lots of fun stuff coming your way.
Here's just a sample:
Peabody Energy Twentymile Mine Tour
Today is the last day to sign up for the mine tour. Kari, Pat and Scott H have a great day planned out at Twentymile mine in Oak Creek tomorrow, starting with a meet at the Ace Hardware parking lot at 9am and winding up around 3pm to 4pm.
I don't know about you, but a tour of the longwall coal mine operations sounds fascinating to me. It is the most productive underground coal mine in the world. Please note that the tour will cover above-ground operations as people under 18 are not allowed underground.
If you haven't signed up yet and want to come along, please register on our (new)
Event Registration
page before 3pm today. We really have to have final numbers by then.
Denver Area Council Camporee
The Denver Area Council Camporee is coming up on September 21-23 at the Peaceful Valley Scout Ranch. We all had great fun at our council Camporee right here in Steamboat a few months ago, but the Denver Council is a lot bigger. They're expecting 8,000 people this year. That sounds more like a Jamboree than a Camporee to me and let me tell you from personal experience, that a Jamboree is an experience you won't forget for the rest of your life.
Full details
Registration
Scout-O-Rama, September 23, Glenwood Caverns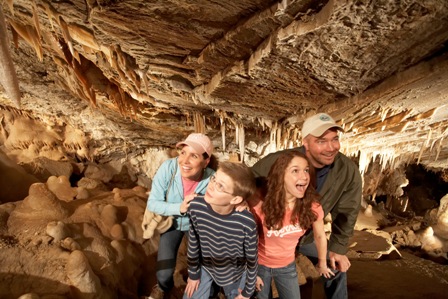 I've never been, but
Glenwood Caverns
sounds like a really fun place just by itself, but combine it with a Scout-O-Rama and it sounds like a riot.
Apart from the Glenwood Caverns attractions, the Scout-O-Rama will feature archery, shooting 0.22s, Pistol and Black Powder demo, Pinewood Derby demo, Flag etiquette and retirement, Camp cooking & Dutch oven, Lashing demo, Climbing demo, Tomahawk toss, Computers & Networking, NYT & Nail, Jamboree stall, Cub games, New scout enrolment booth, Flag ceremony, Monkey bridge building.
Tickets are $25, must be purchased in advance and we have them for you -
Registration
Cave tours are $5 and are purchased on the day.
Full details