Hi everyone,
Scouting season officially kicks off this week, and like the rest of the
calendar for this year
, it's busy. If it gets any busier, we'll have to set up some beds down at the Middle School.
Here's what's happening this week:
New Year Kick-Off
This Wednesday 9/5 is our first meeting for the year. There'll be lots of fun, lots of updates and of course a little bit of paperwork to get things in order for the coming year. Please make sure to join us from 6:30pm to 7:30pm at the Middle School. Oh, and don't forget that Wednesday is WYUTS day!
Planning Meeting
Tomorrow night 9/4 at 5pm, we will have our planning meeting down at The Egg & I restaurant on Anglers Drive. As always, we appreciate it when parents can spare the time to join us and help plan upcoming events.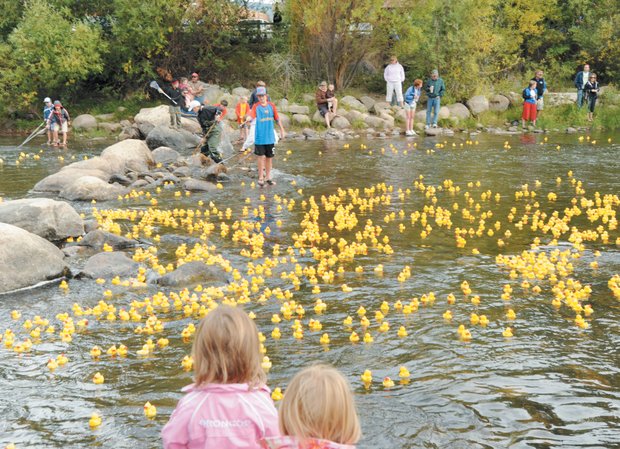 Rubber Ducky Race & Roundup
This Saturday 9/8 sees the annual Rubber Ducky Race & Roundup down on the Yampa. It's lots of fun watching the big yellow wave head downstream and the organizers rely on our pack each year to have lots of scouts helping make sure the ducks get down the river safely and with rounding them all up at the end. Please RSVP and then meet us at 9:30am on the 5th Street Bridge. Scouts in Class B uniforms. Also, don't forget to sign up for a ducky if you haven't already. The funds help raise funds for our very own Yampa Valley Medical Center.
Show & Sale Popcorn
Huge thanks to everyone that's been helping out at the Show & Sale Popcorn stalls at the Farmers Market, City Market and Walmart. We've been getting lots of support from locals for our pack (or maybe they just can't resist the popcorn!).